As winter has arrived, people struggle with outrageous heat bills and the holidays growing nearer. People should not have to choose whether they want to keep their families warm or get groceries for the month but unfortunelty, with the way that things are going, that is just the way some are forced to live. It is a constant struggle all over the world and some of the only ways for people to stay standing are community organizations; without them, people would freeze, go hungry or be without shelter in the peak of winter.
There a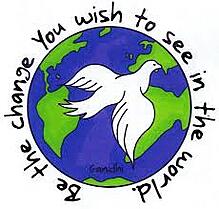 re thousands of charities and/or donation sites around the world, each one offering different ways to help struggling communities. With the holidays just around the corner, people are having troubles making ends meet. By simply making just one donation to any organization, you will be changing someone's holiday this year.
Local food banks are some of the biggest supporters of local communities during the holidays and are a huge part of people's everyday lives as well. Making simple donations of food to your local food bank you are not only helping the local families, but the struggling food banks as well. Because the demands of food increase around the holidays, this time of year pantries struggle the most . Donating is as easy as asking pantries what they need or even making a cash donation so they can go get the food themselves. If you aren't able to donate money or food, volunteering your time is just as good. In 2011, 64.3 million Americans donated 7.9 billion hours of community service, equal to $171 billion worth of paid work. Working at soup kitchens, pantries or delivering for Meals on Wheels is equally as important. Call or venture down to your local food bank or even religious establishments, who also play a big part in community support during the holidays, for more information. They provide free overnight shelter when temperatures drop, serve daily meals as well as holiday meals.
Troops over-sea, hospitals, nursing homes, homeless shelters, Children's Organizations, Fire Stations, and participating local retailers all need the support during the holiday season. Hospitals employ roughly 1 in 3 nonprofit (volunteer) workers. By all coming together as a community, we can make families seasons more cheerful and even send to families over-seas with the Operation Homefront: "Supporting Our Troops and Helping the Families They Leave Behind".
There are so many charieties people can help support all across America: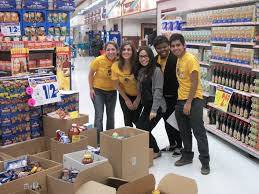 Operation Homefront: http://www.operationhomefront.net/
Make-A-Wish Foundation of America: www.wish.org/