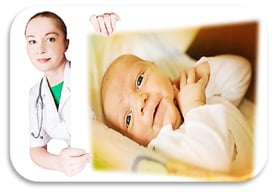 There were mostly physicians at the conference; and they were physicians who are interested in research. So, it was a great place to get feedback for our developing products!
First day on the exhibit floor I saw my old medical director. Sadly, I didn't get to talk to him but seeing Howard first thing in Orlando, all the way from Oregon, was one of those eerie things about travel. I'm never far from someone from home, even when I'm 3000 miles away… The world we live in really is quite small and the world of neonatology, even smaller.
While I was at the NEO conference, I went to three lectures about very premature babies and their chances for survival without significant problems. This is something I've always struggled with. I came away thinking that there are no easy answers and I'm definitely grateful I'm not the one making decisions. I anticipated that there would be unacceptable costs, both in hospital and out, dreadful IQ compromise, and devastation of the family unit. Some of these things were measured, some were not. I was challenged about considering the whole family unit rather than just the patient. The patient is, after all, the only consideration for the physician. The family as a whole is a variable to be considered only by the parents... Right? I have been aware of families torn asunder by the addition of a special needs child and families that embraced the circumstances. It depends on the family. No easy answers. So much "life" happens after a child leaves the NICU. I did find some comfort in knowing that I have always done my part to help a child's development and recovery in the NICU move along as smoothly as possible before they go home and out into the big, big world. A question I often ask myself is, "How much power do physicians really have?" How much comfort and support can I offer when, ultimately, I'm not the one in control. I do know, however, that I will never give up the hope for a better tomorrow for premature babies, AND their families.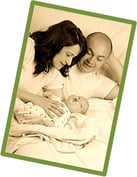 After attending the NEO conference, I'm back home in Oregon and I'm more dedicated than ever to continue developing bedside products that will help caregivers to make the tiny decisions that can make things a little better for the baby. If we put many tiny, positive decisions together it can make a BIG difference overall.