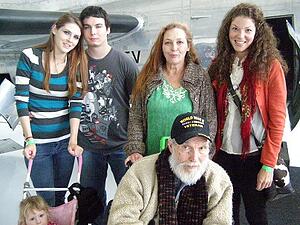 At Beevers Medical Solutions, "it's all about the babies." But every once and a while we step out of the box and do something extraordinary. This time, we went on an adventure to the Evergreen Aviation & Space Museum in McMinnville, Oregon.
This Memorial Day, 2013, I was honored to meet Tom Wallace. Tom was a tail gunner on a B-17 during World War II. I really enjoyed spending time with him and his family at the museum. I had the opportunity to hear stories from Tom's daughter, Merideth, about the time he spent in the war. I also got to walk around the plane and even look inside. It was eerie almost. What a story that plane could tell, I'm sure.
Tom is a hero in my book. He fought for his country and lived to tell the tale. I stood in awe as I watched him look at the B-17. I couldn't help but wonder, "What is he thinking about? What is he feeling?" What did he hear, what did he see? What was he thinking as he looked the plane up and down? At one point, he asked to go back over to the tail. I imagine because that is where he spent his time. Alone in the back. Fighting. Fighting for the United States and fighting to stay alive. A part of me is so interested, so curious, in the stories that he holds. But another part of me isn't so sure I want to know. Even though there is much valor and accomplishment in all he has done, I'm sure not all of the stories are easy to hear. The memories that he has of that time are probably unforgettable, to say the least. I also can't help but wonder if he ever thought that one day, after the war was over, decades later, he would visit a B-17 in a museum? I'm guessing probably not. Probably not the first thing he was thinking about while he was being shot at.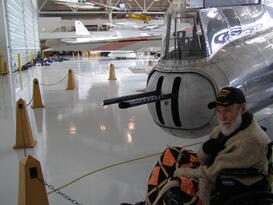 There aren't many tail gunners left, and the experience they have is so specific and so compelling. Many of them died fighting. But Tom lived. He lived and he is still very much alive. I feel so blessed to have been able to meet him. I really appreciate the time I got to spend with him and his family. Even though I had never met them before, and I only spent about an hour of time with them, there's a part of me that feels connected to them. I think it's because I know what Tom did for me as a citizen of this country. He fought hard. He fought for me and he fought for you.
Watch this video of us at the Evergreen Aviation & Space Museum and tell me that this isn't a man full of strength, hope and determination. I can see it in his eyes. This man is courageous.
Do you know someone who fought in a war, too?
Share your stories with us, we'd love to hear what you have to say!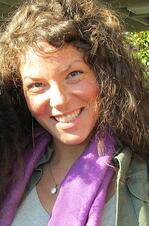 This article written by: Lesli Okorn, Marketing Intern at Beevers Medical Solutions