Homeward Bound Pets Fundraiser 2012
Thinkplanet Foundation wishes to thank Kate Beevers, president of Beevers Medical Solutions (BMS), in McMinnville, Oregon for her generous support to enlist Thinkplanet Foundation in a fundraiser for the local Homeward Bound Pets animal shelter.
Thinkplanet Foundation volunteers helped raise donations during the BMS distributor UnConference in early August raising enough for over 147lbs of dog and cat food co-sponsored by the local PETCO, (Thanks manager Rick) delivered to the shelter. Many thanks to all BMS USA Distributors who participated in the event and a big hug to a local business hero, Kate Beevers for embracing the community!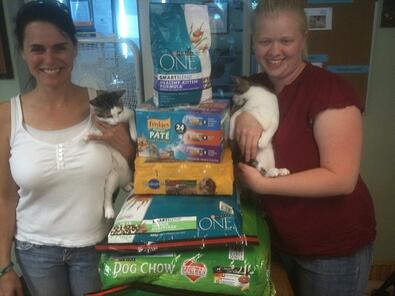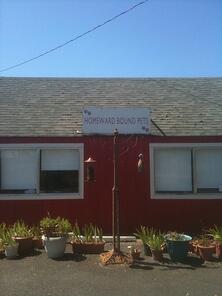 Homeward Bound Pets is a 501©3 non-profit affiliate dedicated to the care, feeding and adoption of homeless pets. Thinkplanet supports Homeward Bound Pets of McMinnville, Oregon.
For more information regarding the adoption hours and sponsoring, adopting a pet or donating please log on to:
HOMEWARD BOUND PETS
Mail: P.O. Box 8, McMinnville, Oregon 97128
10601 SE Loop Road, McMinnville, Oregon 97128
Phone: (503) 472-0341 • Fax: (503) 472-6751
Homeward Bound Pets is a 501(c)(3) non-profit organization.