Sticky Whiskers®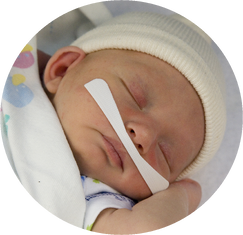 Secure nasal cannulas gently with "Sticky Whiskers™" Securing tubes to infants has proven to be a challenge. In the past, cannulas have often been held in place with tapes that are too aggressive causing skin issues or requiring significant handling of the infant in order to relocate the device. However, if the adhesive is too light, the tubes become dislodged. Our Sticky Whiskers Velcro® interface allows a cannula to be secure yet still repositionable. After applying the Sticky Whiskers™ to the upper lip, simply wrap the soft Velcro® loop strips around the cannula "like a candy cane" and place your cannula in place directly under the nose. No tension on the septum, ears or taping the tubing to the face causing face creases. The Sticky Whiskers™ can also be used to secure OG tubes if necessary. The soft Velcro® tabs can be secured to the OG tube in a "flag" configuration. When it's time to change sides, the flag can be moved from one side to the other with good confidence of tube depth being consistent.
Product Details
helps keep cannula in place directly under infant's nose with soft, low-profile Velcro®

attaches with gentle hydrocolloid adhesive

easy to change placement of cannula

one size fits all

can be used for securing an OG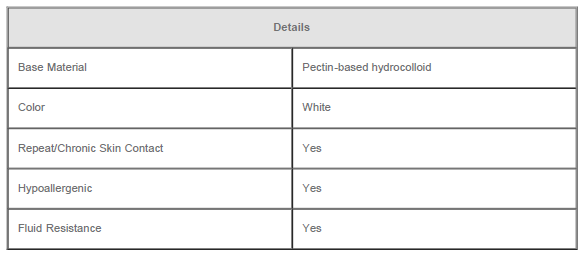 Width: Size 0/1: ; Size 2, 3 and 4:
Height: Size 0/1: "; Size 2, 3: 1.25"; Size 4: "